Makerspace Learning Pathways
Borrow a kit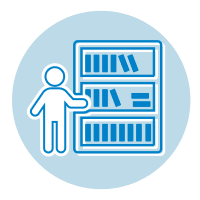 If you're looking for gear to experiment with at home, whether it's an electronics kit, voice recorder or synthesiser, we have something for you!
To borrow our equipment:
You need to be a member of City of Melbourne Libraries. Joining is easy and open to all residents of Victoria.
Each item can be borrowed for up to 3 weeks, with no renewals
You can borrow up to 2 makerspace items at one time
Please check the case of the item you borrow, as some items are too big for our after hours chutes, and will need to be collected and returned in person to our staff during opening hours.
If you would like to suggest a purchase for new equipment for our spaces or to borrow please use the library contact form and choose "makerspace" as the category.